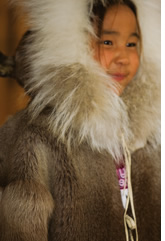 Trustees, Committees and Administration

Trustees
Each of the three regions in Nunavut appoints two trustees to the Nunavut Trust. The boards of each Regional Inuit Association are solely responsible for selecting who they believe will best represent the interests of all Inuit in Nunavut from applicants in their regions. Current good governance practices indicate that it is highly recommended that trustees of the Nunavut Trust have experience in investment, business, economics or financial management. The Trustees have the overall management and administrative responsibilities defined in the Nunavut Trust Deed, including the determination of the overall portfolio asset mix and ranges of variability, investment policies and objectives, establishment of performance measurement standards used to measure progress against long term goals and objectives and the approval of the selection of investment counselors. They appoint the independent auditor and assess management's performance. As a group they try to define complex issues such as "How risky should an investment be?" or "Is there an industry or a country I do not believe it is best for our fund to buy into?" These men and women from varied backgrounds carry a huge burden of responsibility because they represent all Nunavut Inuit past, present and future. As a result they adhere to a strict code of conduct requiring them to understand their fiduciary duties, fearlessly ask the difficult questions and forcefully distance themselves from local or personal issues and political pressures. The trustees themselves appoint their chairperson through secret ballot.

The Trustees currently on the board are:

Bill Lyal, Chairperson and Kitikmeot Trustee
Dorothy Gibbons, Vice Chairperson and Kivalliq Trustee
Jack Kupeuna, Kitikmeot Trustee
Nute Arnauyumayuq, Qikiqtani Trustee
Barnie Aggark, Kivalliq Trustee
Moshi Kotierk, Qikiqtani Trustee

Investment Advisory Committee
The Trustees have appointed a committee of experienced investment professionals well known within the institutional investment community to provide advice to senior management staff. The Committee is to provide general stewardship and oversight regarding Trust portfolio strategies, overall asset mix, asset/liability modeling, limits of discretion, cash flow requirements and other specific issues raised by the Trustees from time to time.

Asset Custody
Although the investment counselors are given the authority to determine the selection of individual companies in which Nunavut Trust invests and the weights that each will have within their mandates, they do not physically hold Trust assets within their accounts. Instead, to provide a segregation of duties, Nunavut Trust employs the services of one or more major trust companies specializing in the settlement of security transactions. Based on trading instructions provided by the investment counselor, the Custodian effects the investment transactions and holds the securities of the Trust in segregated investment accounts. Northern Trust is currently the Trust Custodian.

Administration
The Board of Trustees while maintaining overall fiduciary responsibility for the management of its investment funds has delegated to its small office staff of four all management activities necessary to allow the Board to accomplish its objectives. In-house staff includes the Chief Executive Officer, Managing Director Investments, Manager Public Investments, and Controller. Staff members are supported by external professionals including legal advisors from the firm Gowling WLG and chartered accountants from KPMG.
---
Home Page | The Trust Fund | Investment Philosophy | Strategic Direction | Trustees, Committees and Administration | Financial Highlights | Financial Reports | Contact Us