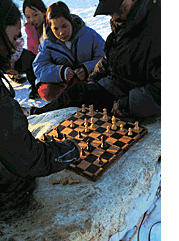 Legal Notice, Disclaimer, and Terms of Use
Access to and use of the Nunavut Trust Web site is provided subject to the following terms and conditions. PLEASE READ THESE TERMS CAREFULLY AS USE OF THIS WEB SITE CONSTITUTES ACCEPTANCE OF THE TERMS AND CONDITIONS. IF YOU DO NOT AGREE TO THESE TERMS AND CONDITIONS, DO NOT ACCESS THE WEB SITE OR DOWNLOAD ANY CONTENTS.
Copyright
The information, text, photographs, software, animation files, graphics, video and audio files, products and other materials (collectively "Contents") contained on this Web site are owned by Nunavut Trust and are protected by domestic and international copyright laws.

"Copyright © 2007/2008 Nunavut Trust. All Rights Reserved"

Except as specifically permitted herein, no portion of the Contents of this Web site may be reproduced in any form or by any means without the prior written consent from Nunavut Trust.
Use of Web Site Contents
Reproduction, transfer, distribution or storage of part or all of the Contents in any form without the prior written consent of Nunavut Trust is prohibited, unless otherwise specified. However, Nunavut Trust consents that you may download one (1) copy of the Contents on your computer for your personal, non-commercial use, provided you keep intact all copyright, trade-mark, and other proprietary notices. You shall not modify, reformulate, adapt, alter, adjust, change, disassemble, frame or decrypt any of the Contents of this Web site. The use of news releases and other documents classified as public is permitted in public communications if the source of the information is stated.

Nunavut Trust reserves the right to require that you delete, destroy or otherwise remove any Contents that is used in a manner that in Nunavut Trust's opinion is contrary to, or otherwise inappropriate, derogatory or offensive.
Links to Third-Party Web Sites
For your convenience Nunavut Trust may include links to Web sites that are owned or operated by third parties. By accessing such third-party site, you understand that it is independent from Nunavut Trust, and Nunavut Trust has no control over the content of that site and cannot assume any responsibility for materials created or published by such third-party sites. In addition, a link to a third-party's site does not imply that Nunavut Trust endorses the site, the information or the content of such Web site. It is your responsibility to ensure that you review and agree to the terms and conditions applicable to such Web site before using it.

PLEASE NOTE THAT NUNAVUT TRUST IS NOT RESPONSIBLE FOR WEBCASTING OR ANY OTHER FORM OF TRANSMISSION RECEIVED FROM ANY LINKED WEB SITE.

Privacy and Confidential Information
Nunavut Trust is pleased to hear from you and welcomes your comments. However, unless otherwise explicitly stated herein or in the Privacy & Security Policy by submitting information or material of any kind to any of our servers you agree that such information or material (i) will NOT be deemed confidential, (ii) will NOT contain any item that is unlawful or otherwise unfit and (iii) that you own the material or have the right to provide it to us and that its use by Nunavut Trust does NOT violate the intellectual property or other rights of any third parties. Furthermore, by submitting information or material, you give Nunavut Trust an unrestricted, perpetual, world wide, royalty-free, irrevocable license to use, reproduce, display, perform, modify, transmit, create derivative works from, and distribute the materials or information for any purpose without liability.

Nunavut Trust Privacy & Security Policy is a binding part of these terms and conditions.

YOU AGREE NOT TO TAKE ACTION AGAINST NUNAVUT TRUST IN RELATION TO THE IFORMATION OR MATERIALS THAT YOU SUBMIT AND YOU AGREE TO INDEMNIFY NUNAVUT TRUST IF ANY THIRD PARTY TAKES ACTION IN RELATION TO SUCH INFORMATION OR MATERIALS.

Trade-marks
The trade-marks and logos displayed on this Web site are the property of Nunavut Trust or other third parties. You are not permitted to use the trade-marks displayed on the Web site without the prior written consent of Nunavut Trust or such third party which may own the trade-marks.
Warranties and Disclaimers
THIS WEB SITE AND THE CONTENTS HEREIN ARE PROVIDED ON "AS IS" AND "AS AVAILABLE" BASIS AND NUNAVUT TRUST DOES NOT WARRANT THAT THE USE OF THIS WEB SITE WILL BE UNINTERRUPTED, ERROR-FREE, STABLE OR SUITABLE. NUNAVUT TRUST MAKES NO WARRANTIES OF ANY KIND, EITHER EXPRESS OR IMPLIED ABOUT THE WEB SITE ITS AVAILABILITY, OR ITS OPERATION, INCLUDING WITHOUT LIMITING THE GENERALITY OF THE FOREGOING, WARRANTIES OF MERCHANTABILITY, FITNESS FOR A PARTICULAR PURPOSE, NON-INFRINGEMENT OR THOSE ARISING BYLAW, STATUTE, USAGE OF TRADE, OR COURSE OF DEALING.

Information on this Web site could include technical or other inaccuracies or typographical errors. Nunavut Trust may make improvements and/or changes in the Contents described in this Web site at any time.

IN NO EVENT, IN REGARD TO THIS WEB SITE OR ANY OTHER THIRD PARTY LINKED WEB SITE, WILL NUNAVUT TRUST BE LIABLE TO ANY PARTY FOR ANY SPECIAL, INCIDENTAL, DIRECT, INDIRECT OR CONSEQUENTIAL DAMAGES OF ANY KIND OR DAMAGES WHATSOEVER INCLUDING WITHOUT LIMITATION, THOSE RESULTING FROM ANY FAILURE OF PERFORMANCE, ERROR, OMISSION, LOSS PROFITS, BUSINESS INTERRUPTION AND LOSS OF DATA, WHETHER OR NOT ADVISED OF THE POSSIBILITY OF DAMAGE.
Indemnity
You agree to defend, indemnify and hold Nunavut Trust harmless from any and all liabilities, costs and expenses including reasonable attorney's fees, related to any violation of these terms and conditions by you or in connection with the use of this Web site or the placement or transmission of any information or Contents on this Web site by you.
Jurisdiction
This Web site (excluding linked sites) is controlled by Nunavut Trust from its offices within the Province of Ontario, Canada. By accessing this Web site you and Nunavut Trust agree that all matters relating to your access to, or use of, this Web site shall be governed by the statutes and laws of the Province of Ontario. You and Nunavut Trust also agree and hereby submit to the exclusive personal jurisdiction and venue of the courts of the Province of Ontario with respect to such matters. Nunavut Trust makes no representation that Contents of this Web site are appropriate or available for use in other locations, and accessing them from territories where their contents are illegal or prohibited. Those who choose to access this site from other locations do so on their own initiative and are responsible for compliance with local laws.
Invalidity
If, for any reason whatsoever, any terms and conditions of this "Legal Notice, Disclaimer, and Term of Use" are deemed by a court to be void, voidable or otherwise unenforceable, such determination shall not affect the remaining provisions hereof.
Changes
Nunavut Trust reserves the right to change or remove any Contents from the Web site, in whole or in part, at its sole discretion, at any time, without notice.
Waiver
Nunavut Trust's failure to insist upon or to enforce strict performance of any provision of these terms and conditions or of the Privacy & Security Policy shall not be construed as a waiver of any provision or right.
Home Page | The Trust Fund | Investment Philosophy | Strategic Direction | Trustees, Committees and Administration | Financial Highlights | Financial Reports | Contact Us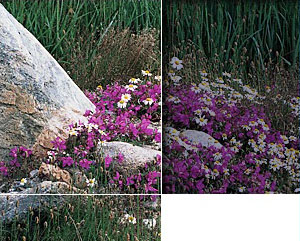 Some people choose to leave their money in the bank and collect a small amount of interest at minimal risk. That approach, however, would not provide enough income to meet the current and future needs of Nunavut Inuit.